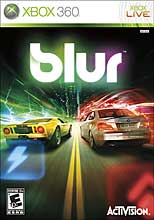 Having just got my PS3 can say so far.
Spending more time in Home than anything else. Who knew walking around in virtual worlds could be so addicting?
I like Uncharted. Feels like a 90′s take on Indiana Jones.
Will be buying Little Big Planet when funds amount.
On the 360.
LOVE LOVE LOVE Blur demo/beta. I think I've just missed a good arcade racer in my life. Will be getting this one.
Not so thrilled with the Lost Planet 2 demo. Maybe I'm too old to shoot people?
Games I wish I had more time for, Super Mario Bros Wii, Madworld.