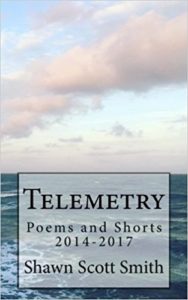 Telemetry is a collection of poetry and short fiction I've written from 2014-2017. It was pretty important to me to collect these works and get them out into the world. A nice paperback version is available at Amazon here for 5.99.
There is also a kindle version available. ISBN for booksellers is ISBN-13: 978-1984042262 and
ISBN-10: 1984042262
Thanks so much for reading it, it means a lot.