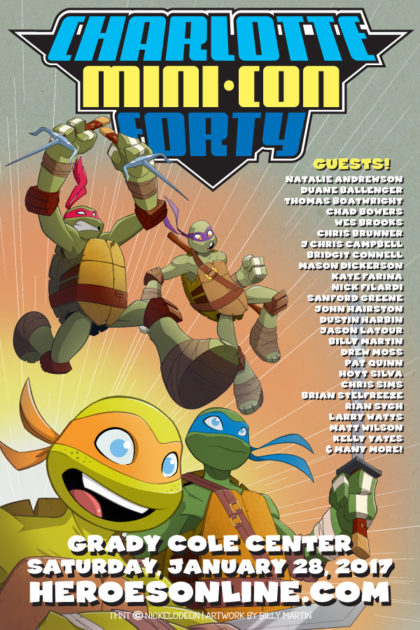 If your going to host a con in January, and it's not going to be in the comfort of a hotel, and it's only going to be one day long, then you better be darn good. And luckily for those of us within a day drive of Charlotte, NC there is Heroes Minicon! Now in it's 40th year the show packed into the Grady Cole center in Charlotte is older by five years than it's much bigger summer brother Heroescon but packs a whole lot of awesome into a much tinier space. Where Heroescon is the go to destination for comic artists, Heroes mini feels more like a traditional show with equal space given for comic creators, comic dealers, toy and collectible hunters and one or two Anime sellers as well. The only drawback to this show is that it's crowded. At times the floor is almost un passable but with lots of time to shop and not much ground to cover you still have time to see everything.
If your near Charlotte make a day trip of it. We usually hit a Dim-Sum place in the morning, go comic shopping at the con, and then have a nice dinner in the big city before coming home. Pretty much a perfect cold January day.
What: Heroes Minicon 40
Where Grady Cole Center, Charlotte, NC
When: Saturday January 28th, 2017.