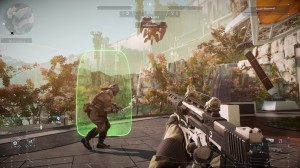 So it's been about a week since I got my Playstation 4 and I've got to say my initial impressions are very positive.
The system improves on the loading and downloading problems that plagued my time with the PS3. Plus it runs very quiet for a machine so powerful.
I will recommend that if you pick up a PS4 to make sure you buy Playstation plus as well. For less than the cost of a game you get a new free game each month. As soon as I turned on Plus I received Outlast, Resogun, Warframe, and Blacklight. 4 great games to get my new system up and running, and just this Tuesday got Dead Nation as March's free game. Add to the fact that Plus allows you online game saves and multiplayer gaming, and it's a no brainer.
A few early concerns I have are the blu ray drive lasting as it loads really loudly and also the major issue I can see is the hard drive. It's 500 gb but games are huge ranging up to 50 gb each. It wont be long before I will need a bigger storage system. Hopefully Sony offers an add-on hard drive before next year.
Overall I'm glad with my next generation choice, and if you get a PS4 be sure to friend me, as always I'm luckycreature.