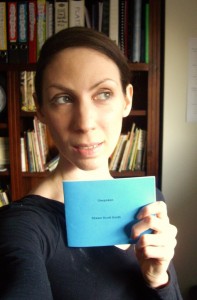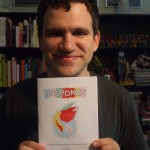 This Photo History is a little different. Kate Wilson of Australia holds a copy of my Unspoken zine in her hands, and in my picture I hold a copy of her Unspoken chapbook. Pretty cool stuff.
Kate Wilson is a poet and performer living in Australia. She has won the Burnbury Poetry Slam, and has been published in Pelican Magazine.
Extending the family tree all the way to Australia, Kate Wilson's adventures and more can be found on her website.
Send me your photo histories to luckycreaturelabel@hotmail.com