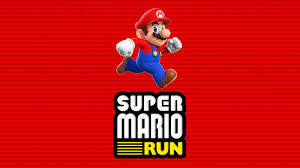 Super Mario Run is Nintendo's first traditional game for the Iphone. Where Pokemon Go and Miitomo are nice fun diversions this is the first game that feels like a traditional Nintendo classic. It takes the 2d sidescrolling that made Mario famous and incorporates it nicely for IOS devices. There are six worlds all together with four stages in each for a total of 24. You can beat the game in a few hours but to master it you can easily spend many more.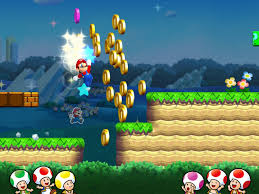 The game works like an endless runner except going sideways and with traditional flag jumping at the end of each stage. Some of the stages even incorporate some puzzle elements. Where the game really shines and gets difficult is in the collecting of special coins. Some of them really take a lot of trial and error to collect and some feel almost impossible.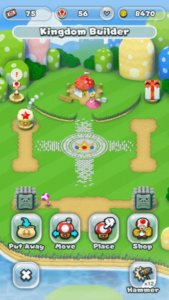 Theres a strange build your kingdom thing where you can use points to buy houses and decorations. I could do without it but as an add on for value I can see where it helps justify the price.
Speaking of the price Mario Run is 9.99 an almost unheard of price on Ios devices. Nintendo knows the value of their properties though and i can see their justification. 4.99 seems like a more reasonable price though.
You can try the first three levels for yourself for free. One word of warning, these three levels don't represent the true difficulty of the rest of the game. Sure it's not hard like Dark Souls but there are challenges throughout the game. If you like the feel of the first three stages chances are you'll like the purchased game. If you don't your probably not going to enjoy spending ten bucks on Super Mario Run.