What: Marvel Minimates Series 69 – Black Knight & Enchantress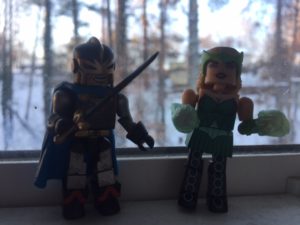 The latest Marvel series of Minimates is series 69 and features an Avenger who has been waiting a long, long time for his Minimate debut. It's kind of crazy to think it's been 69 waves of the line and we have the entire cast of Alpha Flight but not one of the main Avengers of the 1980's.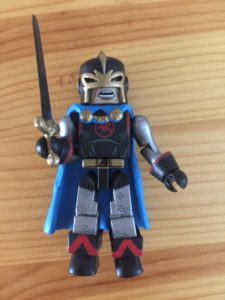 Of course that's one of the reason the line has lasted so long. Marvel has an endless supply of heroes and villains to choose from. Well the Black Knight waited and he got a pretty nice figure for the wait. The gold on the paint really shines and makes his helmet really pop. His cape is a very well made to not limit poseabilty although it doesn't hold the figure up as many previous capes in the line have. Thankfully Diamond has continued to supply stands for all current Minimates.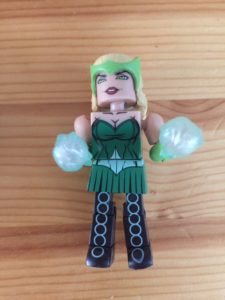 The second character in the two pack is the Enchantress another big Marvel persona to never have a release. She is a good sculpt, and resembles her very well. She comes with two green blast accessories and a flight stand.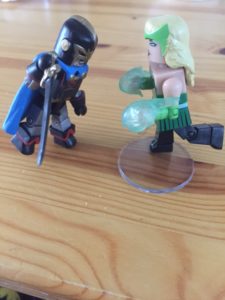 After collecting this line since its inception, it's rare for me to buy alot anymore as I can only have so many Iron Man and Spider Man figures so it's always great when they do an odd two pack like this. I also picked up the rest of Series 69 which included Tigra and Classic Falcon, and Blizzard and Mandroid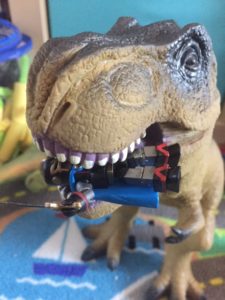 As long as Diamond releases more figures that don't already have representation I'll keep buying, because you can't beat having the entire Marvel universe at a 2.5 inch scale.
Get yours here! Black Knight & Enchantress